Tutorials
13 Trading Mistakes Beginners Should Avoid In Crypto
Crypto trading is a lucrative business for many individuals. It is a mathematical and minded game to amass lots of profits. Thanks to crypto trading, many people have become wealthy. Before they achieved this, they had to master the skill and make smart moves to be in the position today. They followed some trading strategies, documented their moves, and minimized their losses.
However if you are a beginner and want to achieve this, you will need to master their skills as well. Crypto trading is not a get-rich-quick scheme. If you think it is one, you may not get enough benefits from trading. You may amass more losses than fortune and make loads of mistakes. That is why we have outlined thirteen (13) of these mistakes so you can avoid them. Let's check them out in this article.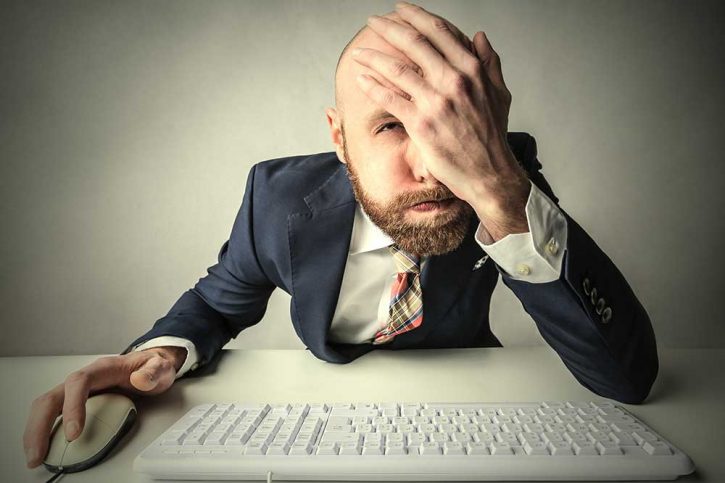 THIRTEEN (13) MISTAKES CRYPTO BEGINNERS ARE PRONE TO MAKE
STARTING WITH REAL MONEY RATHER THAN PAPER MONEY
Trading is a skill you need to learn. Just like any skill, you need to have patience and practice a lot. It has many rules and one of them involves starting with paper money. It may seem boring for many but it is one of the crucial steps to take. Since you are a beginner, using paper money prepares you for the real deal. You learn a lot and avert any mistakes in real trading. One thing to note about cryptos trading is that it isn't going anywhere. Therefore, you can take all the time you need in getting ready for the game. With paper money, you are not losing anything but investing in yourself.
NOT USING STOP LOSS
Stop loss is crucial to risk management. It minimizes your loss when your trading moves don't work out. No matter how excellent your skills are, using a stop loss avert you from losses that can result in misfortunes. If you have never been using this feature or you skip them once in a while, it's better to start adding them. Since many crypto exchanges have this trading feature, using it is a wise step for your trading strategies. With this, you will have a hedge in your trading games.
PAYING HIGH BROKERAGE FEE
Several exchanges perform transactions at their unique price. It is therefore essential to find the one that suits your needs. Mist tikes, using an exchange site that charges low fees and has high liquidity is the best option for you. You will amass more profits by trading in these platforms. For instance, using Binance or CEX is not a bad option as their trading fees are 0.1% and 0.25%.
NOT SEEING PROFIT/LOSS AS A PERCENTAGE
As a trader, you need to see your profit or loss as a percentage rather than an absolute gain. When you see it as a percentage, you get a clearer picture and helps you to determine the next move. In viewing profit or loss as a percentage, trading terminals like 3Commas is a brilliant option.
TRADING BASED ON SIGNALS
There are Telegram or WhatsApp groups that give you signals. Do they work?  Not really. Many of these groups are not practical and do have many participants. Therefore, the chance they will work is slim as you won't be able to hold anyone responsible for your losses. However, if you can involve yourself in a group with about twenty (20) members in which the owner is an expert in trading, you can still go for it. However, you have to pay for such groups. Also, use their signals as indicators to avoid your trades going south.
NOT HAVING A TRADING JOURNAL
Having a trading journal helps you in the long run. By documenting your trading movements, you can effectively analyze them and see your mistakes. By doing this, you will know and learn the reasons why some traders are successful and some aren't. It helps you to learn about your past mistakes and avoid repeating them twice. With this, you get better over time. Microsoft Excel or paper journals are good examples of trading journals.
NO TRADING PLAN
Having trading plans help you in staying focused. With trading plans, you can understand your entry and expiration plan, the amount of capital to invest in a particular trade, and the amount of loss you are willing to take.
As a beginner, making these plans helps you in staying away from loss-making trades.
GETTING INTO MARGIN TRADING QUICKLY
Margin trading involves borrowing money from an exchange to make a trade. In this situation, you can either make mass profits or huge losses. To use this trading feature, you need to have perfected your spot or paper trading. If you haven't mastered either of these two, you may end up with a huge loss instead of profits. Therefore, ensure that you don't go into margin trading unless you have mastered spot or paper trading.
TRADING MANY PAIRS
Trading many pairs at once inhibits you from perfecting your trading skills. Focus on one pair for a long time before venturing to another. This improves your skills and makes you a better trader. Remember that the trading market is not going anywhere. Master one before going to another.
REVENGE TRADE
In crypto trading, losses are inevitable. You have to understand that trading comes with risks and nobody has won a 100% trade. Trading out of fear or frustration is a toxic trait you should avoid. Instead, you can take a proper risk, calculate your reward ratio and maintain a positive portfolio to keep you winning.
NOT CALCULATING YOUR RISK REWARD
For every trading game, you need to calculate your risk-reward. Know the amount of profit you want to make and the loss you can take. With this, you keep your overall portfolio positive and understand the next move.
NOT DOING FUNDAMENTAL ANALYSIS
Fundamental analysis keeps you on track for a long time. It helps you to avoid huge losses that can keep you stranded for a long time. With fundamental analysis, you determine what the coin does, the future outlook of the crypto, the token economy, and the management team. With these parameters, you can create the list of the cryptos you wish to pair and build your system. To become better at analyzing the fundamentals, these cryptos analysis tools can help you.
AVOID THE HERD MENTALITY
The trading style of everyone is unique. Therefore, you are to trade in your pattern. You don't have to follow the crowd and believe that everyone trades in the same way. Instead, create your trading style and follow it.
CONCLUSION
Rome wasn't built in a day. Getting expertise in trading is not a day task. You need to practice constantly to achieve positive results. Also, learn from your trading mistakes as it makes you more strategic in your trading movements.